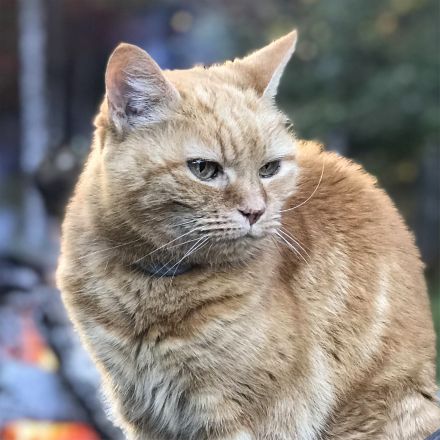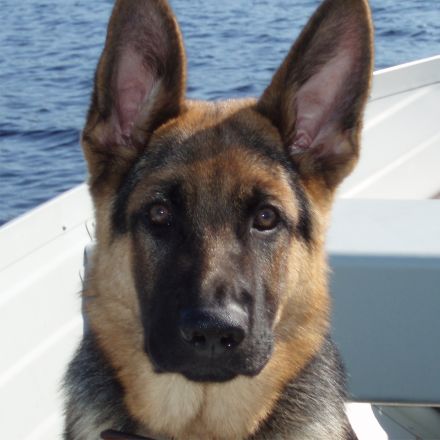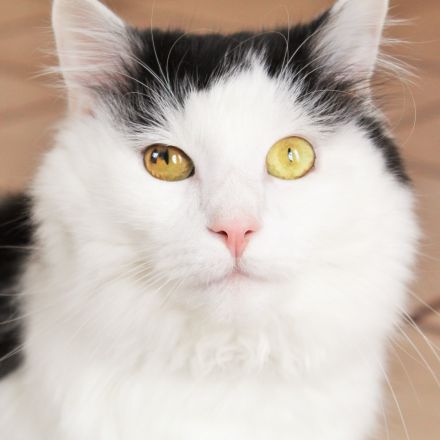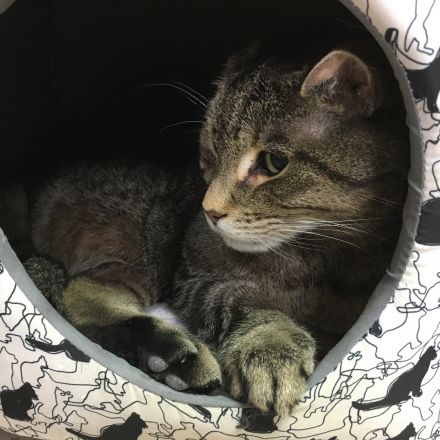 Client Feedback
Dr. Rees and her exemplary staff combine state of the art medical care with compassion, understanding, and responsibility toward pet owners and those who we call "our own". Dr. Rees is to be commended for who she is and what she does. Recommendations are of the highest order and there is little doubt that all will be touched by all that transpires within the hospital.
Ken F.
We were so relieved that our 6 y.o. standard poodle, Loki, was able to receive such great care after his ear was cut while on vacation. After the injury, we called the office and learned that the doctor was expected at noon (little more than an hour later). We bundled up Loki and awaited the doctor's arrival. As soon as she arrived, Loki went back for treatment. Sedation, 6 sutures, recovery and we were out the door within the hour! I've taken my pets to various places including Angel Memorial. The care Loki received was right up there with the best I've seen. Thanks!!!
Christine L.
I am so pleased to have such a caring and compassionate animal hospital to care for all the medical needs of our beloved furry family. Jenny and all the staff have gone over and beyond to to help save the life of our English Setter, Willow, who needed a pacemaker. I would highly recommend them to anyone in need of a veterinarian.
Mary B.
Rosie was happy to visit all her friends at Schoodic Animal Hospital and to find out she has the lead role in the web video.
Chris W.
Great experience. Staff is friendly and very efficient! Work well with people on a budget.
John C.
Dr. Rees and her staff are kind, compassionate and highly skilled. Our dog is always excited to go to the vet and wags his tail happily for the staff and the kitties love the window perch in the exam room. We trust Schoodic Animal Hospital over any other place!
Allie R.
Jenny is the most wonderful vet. So loving and caring, Mitzi is so comfortable with her. And all the ladies are truly terrific.
Kathleen M.
Dr. Rees solved the medical mystery that caused our black lab, Renee, to lose control of her back legs when she got excited. Renee's legs would collapse and she would drag them behind her! It turned about to be Erlichea (Lyme) Disease. Renee is better now. Thank you Dr. Rees!
Camille & Denise B.
I wouldn't take my animals anywhere else! I've taken all my animals there! Their always willing to answer any questions I might have by a simple phone call.
Kelsey G.
OK, I'm actually the proud father of this fine vet. She has cared for our animals for many years, and I wouldn't go anywhere else, even if she were not my daughter. Her obviously happy staff are all wonderful.
Peter R.
Dr. Rees is very knowledgeable, she also trys to save you money. She's very good! Very Happy with the Dr, and her staff!
Marilee H.
We have been taking our animals to Jenny and Co. Since 1998 and have always been treated with the utmost respect. Our animals are in good hands with the folks at this animal hospital.
Alison J.
We have gone to Dr. Reese I think forever. She and her staff have been very kind and helpful every time I call and need help or need to see her. I am very grateful.
Gerry C.
Dr. Rees is the finest veterinarian we have encountered during the many years we have shared our home with cats. Her staff is well trained and exude professionalism, while passionately compassionate. I also admire Jenny's dedication to learning, as well as her openness in sharing that broad knowledge with her clients.
Curtis L.
Dr. Rees is a wonderful vet - feel the love she generates with pets and their owners. First trip for Blackie, my cat . She was so at ease - amazing !
Donald D.
Dr Jenny and her entire staff are the most wonderful people we have ever had the pleasure to care for our animals both past and present. Dr Jenny's kind & compassionate way she has with animals is most comforting, whether just being there for an office visit or having to deal with the loss of a pet. One instance in particular was when our 6-yr old German shepherd, Mannix III, was diagnosed with cancer. She was right there and did everything possible for him until the end. When she said it was time, I knew in my heart that she had done everything for him that she possibly could, and it was time to let him free with all of the other "pet angels" in heaven. I thank you again, Dr. Jenny and staff for all the love you have shown and still show for our special four legged kids, Mannix IV and Fluff (Sissy). You're the BEST!
Lisa L.
Our Pembroke Welsh Corgis are our sons. We've never had children but I assure you we care for our boys like most of our friends care for their children. I know that Jenny and her entire staff know that we feel that way, and treat our "children" accordingly. Kindness, compassion and availability lead a very long list of strengths at the Schoodic Animal Hospital. I recommend them every time I speak to a pet owner in need. Keep up the good work, and never leave us!
George F.
We moved to the Schoodic area in 2003 and feel very fortunate to have Dr. Rees and her wonderful staff so close to our home. Our animals receive excellent care that is above and beyond what we found in other areas.
Kelly P.
As evident in every visit to Schoodic Animal Hospital, and magnified in Ebony's last visit, Dr. Jenny's expertise, compassion and genuine caring is mirrored in her staff. Complete information, consideration, tenderness and time were offered again and again to help cushion us in our decision to spare this sweet, stoic girl from further pain. Quietly, in her strong, unhurried, nurturing way, Dr. Jenny and her staff honored us all in the process. We remain grateful.
Michelle T.
I've been taking my pets to Schoodic Animal Hospital forever, and everyone there is wonderful. They truly care and are always very helpful, even when I call with silly questions. Thank you, Jenny and all the staff.
Mary T.
I can't possibly say enough good things about Dr. Jenny Rees and her dedicated, caring staff. As far as we and our cats and dogs are concerned, Dr. Rees "walks upon the water". She is the best - bar none - veterinarian in our area, and I highly recommend her and her compassionate staff to everyone. If you insist upon the best for your animal companions, Schoodic Animal Hospital is the place to go.
Annetje M.
Dr. Rees along with the entire staff at Schoodic Animal Hospital are the absolute BEST! We have been taking our dog and cats to Schoodic Animal Hospital for years and cannot say enough wonderful things about them! From routine exams, to removing cancer from our dog (not only once, but twice) to the upmost respect and compassion shown when we had to put one of cats down - you cannot choose a better practice to bring your pets! Thank you so much for all you do!
Jamie K.
We are SO grateful to be under the care of Dr. Rees and her wonderful staff! Dr. Rees is so compassionate and kind with our cats, and we so appreciate her sharing her expertise and the latest findings on diet and other issues. We just recently moved to Maine, and it is such a relief to find such a wonderful doctor and caring staff! Can't say enough good things about how well we are cared for here!
Debbie A.
Dr. Jenny is the most dedicated professional for all the special animals that come her way. I do private rescue and all my animals come and go from this wonderful caring hospital. Her staff is very dedicated. Compassion is here at Schoodic Animal Hospital. Excellent.
Joan F.
I've used Dr. Rees for nearly 20 years now and I wouldn't trust my pets to anyone else. Entire staff is professional and compassionate and has always been ready to help with any problem, large or small.
Cathy C.
We love you all. You are such a professional, dedicated group of wonderful ladies. we also appreciate that Jenny has been available for help in the middle of the night (many years ago) with our first wire-haired dachshund (Jette) and also for a dog we had in care who wasn't even a patient. Thank you, Jenny.
Ruth D.